As we previewed in an earlier post, to help you handle short sales more efficiently and to help the other types of properties that require 3rd Party approval to get fair exposure, we've added Short Sale Yes/No and Short Sale Offer (Seller Accepted; Submitted for Approval) Yes/No to Listing Load.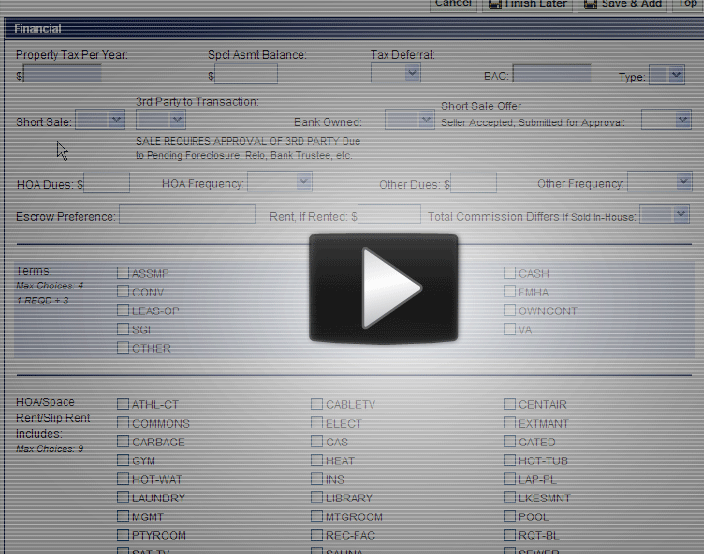 Watch this short tutorial to learn more about how to use these two new fields.
For more information on short sales see the National Association of Realtors Short Sale Field Guide.