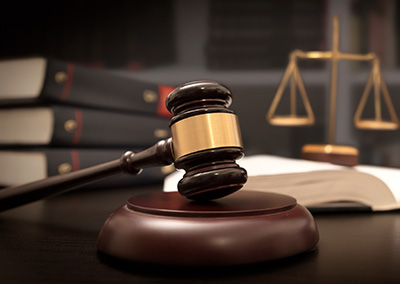 The Rules Roundup provides a monthly accounting of RMLS rules violations and courtesy notifications. Our Data Accuracy team manages all reports of property listing errors, tracking 34 specific issues outlined in the RMLS Rules and Regulations, and is responsible for addressing subscriber questions and concerns regarding listing accuracy.
HIGHLIGHTS
Coming Soon-No Showing (CSN) listings are a popular choice to drum up interest in a property that is not quite ready to show. Before publishing a listing as coming soon it is important to determine the date you would like to begin marketing that property.
The Date Marketing to Begin field (Broker / Agent information tab) is the date the property will move out of CSN status and into ACT (Active) automatically. Please make sure to enter the date you will be prepared to show the property in this field.
A common mistake with this field is filling in either the current date or the date the agent wants the CSN to go live – but these mistakes cause the listing to go Active within the next day. Important Note: We do not have a way to convert a property back to CSN once it has gone Active.
So, unless you want to settle for a status change to Withdrawn (WTH), please make sure to enter the date that marketing of the listing should begin.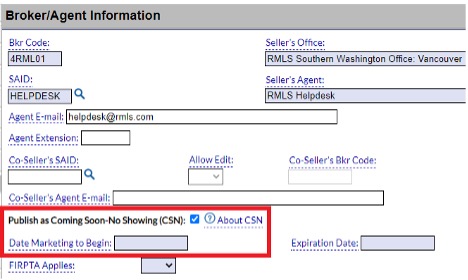 FORMAL VIOLATIONS
The RMLS Rules and Regulations Committee reviews all formal complaints which allege a violation of the RMLS Rules and Regulations. The committee has the power to impose sanctions.
The committee did not review any cases in June 2022.
INFORMAL VIOLATIONS
Listings missing Tax ID information are consistently the top informal violation within RMLSweb. Sometimes the missing tax information is due to an error of omission. Other times, it may be because the listing is a new construction property that does not yet have a tax ID number available. Data Accuracy sends courtesy notices out to remind agents of the need to provide the tax information (when available).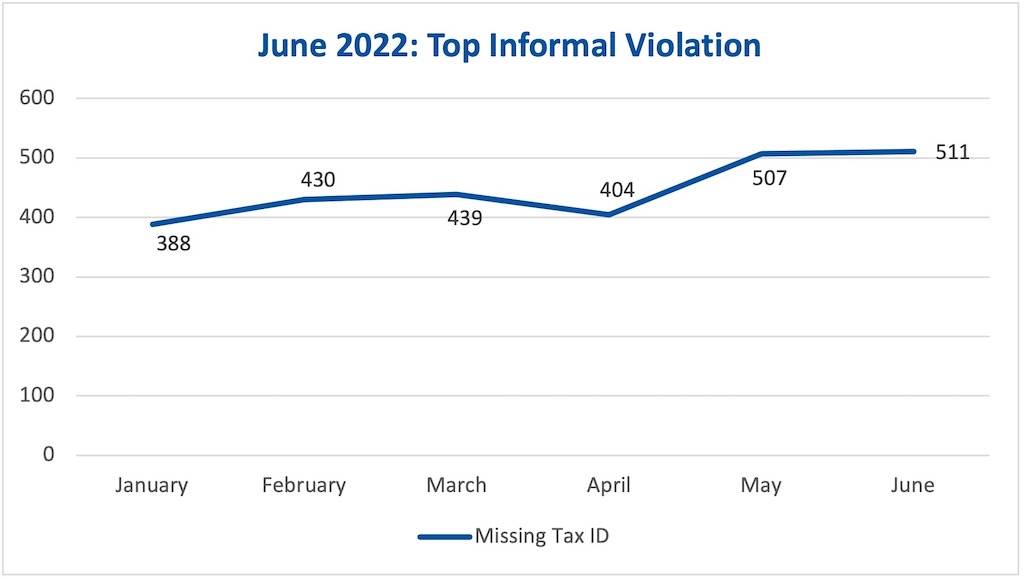 The chart below shows the next three most frequent informal violations from June 2022.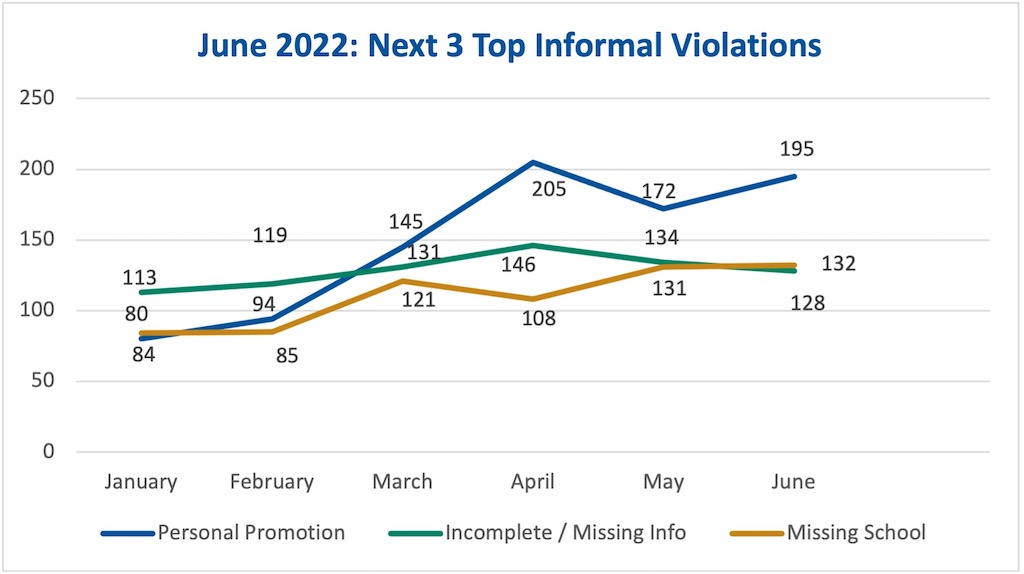 This pie chart shows the remainder of the informal violations last month.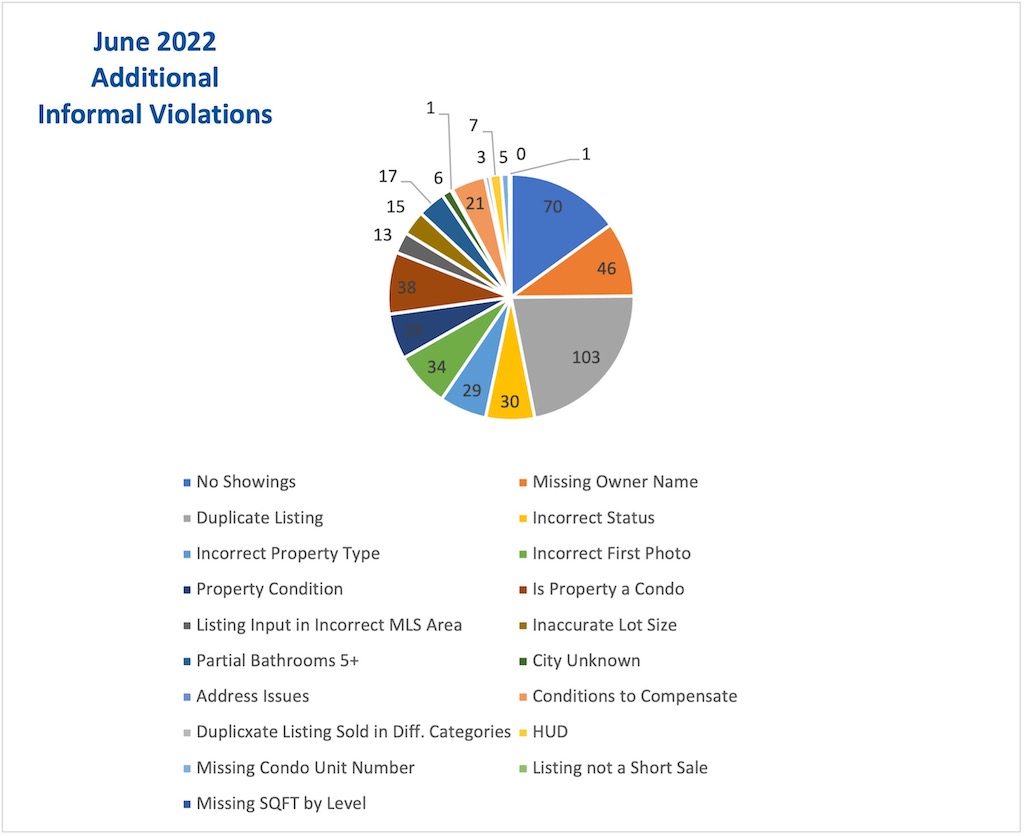 Data Accuracy Department Statistics 
Listings Reviewed: 22,859
Notices Sent: 2,951
Violation Notices Received: 396
Courtesy Notices Sent: 2136
Phone Calls Received: 475
How to Report Violations
Subscribers have multiple options to report violations, including a Report Issue button on every RMLSweb listing. Subscribers can email our Data Accuracy team at dataaccuracy@rmls.com or call them at 503.395.1916. When there are increases in specific violation types, we sometimes place notifications on RMLSweb.