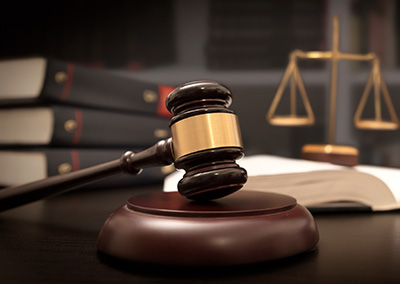 The Rules Roundup provides a monthly accounting of RMLS rules violations and courtesy notifications. Our Data Accuracy team manages all reports of property listing errors, tracking 34 specific issues outlined in the RMLS Rules and Regulations, and is responsible for addressing subscriber questions and concerns regarding listing accuracy.
HIGHLIGHTS
Agent reported violations are down 16% year-to-date from this time last year. This may be due to overall low inventory, less overall violations, or just less reporting of those violations, but it's important to remember that RMLS relies on our subscriber's assistance to help identify inaccuracies so that we may both address the inaccuracies and inform subscribers on how to avoid such errors. Accurate data matters highly to everyone in the real estate industry. Check out The Lifecycle of a Reported Issue to learn more about how we process these entries.
FORMAL VIOLATIONS
The RMLS Rules and Regulations Committee reviews all formal complaints which allege a violation of the RMLS Rules and Regulations. The committee has the power to impose sanctions.
The committee did not review any cases in May 2022.
INFORMAL VIOLATIONS
Listings missing Tax ID information are consistently the top informal violation within RMLSweb.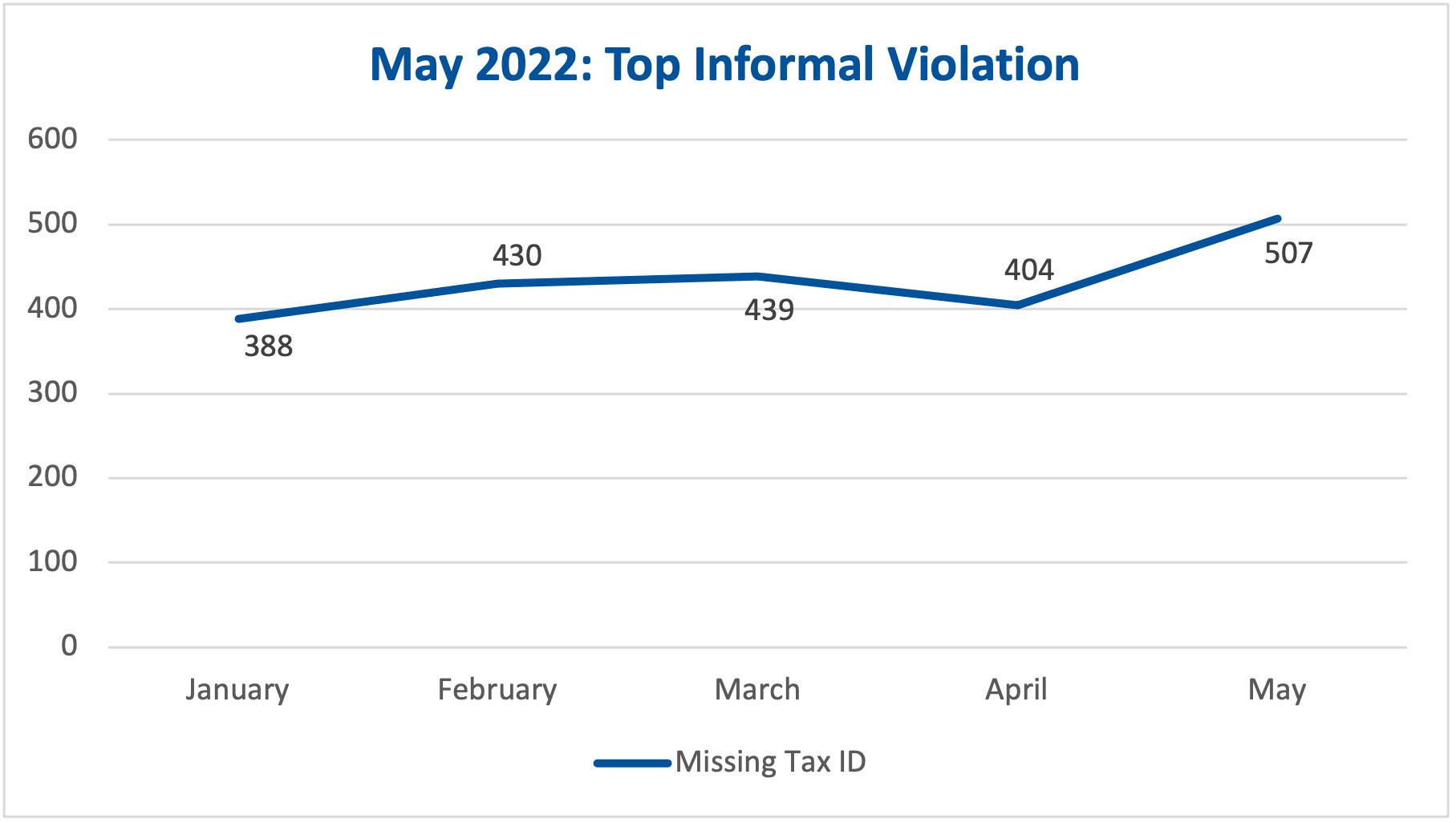 The chart below shows the next three most frequent informal violations from May 2022.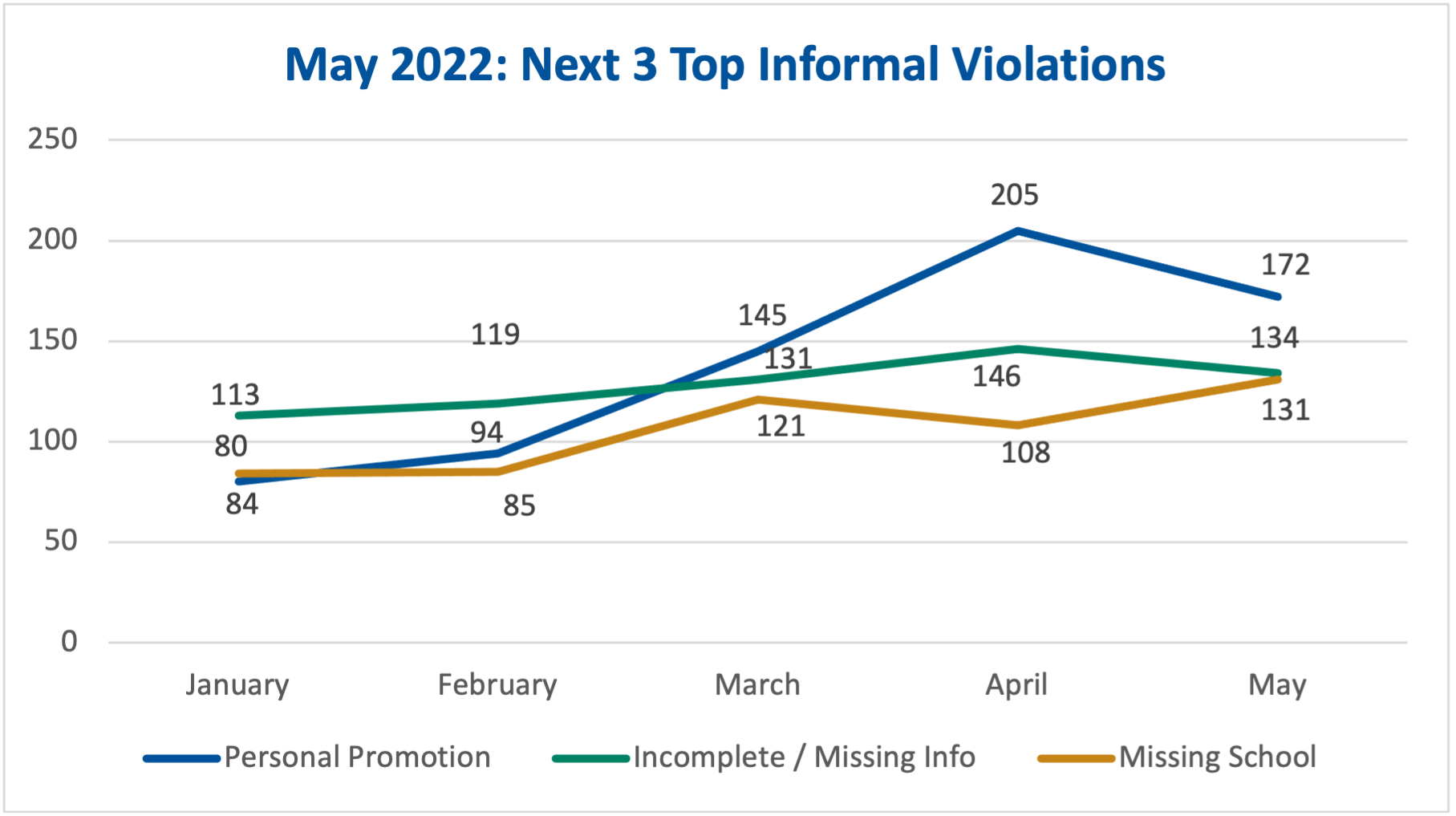 This pie chart shows the remainder of the informal violations last month.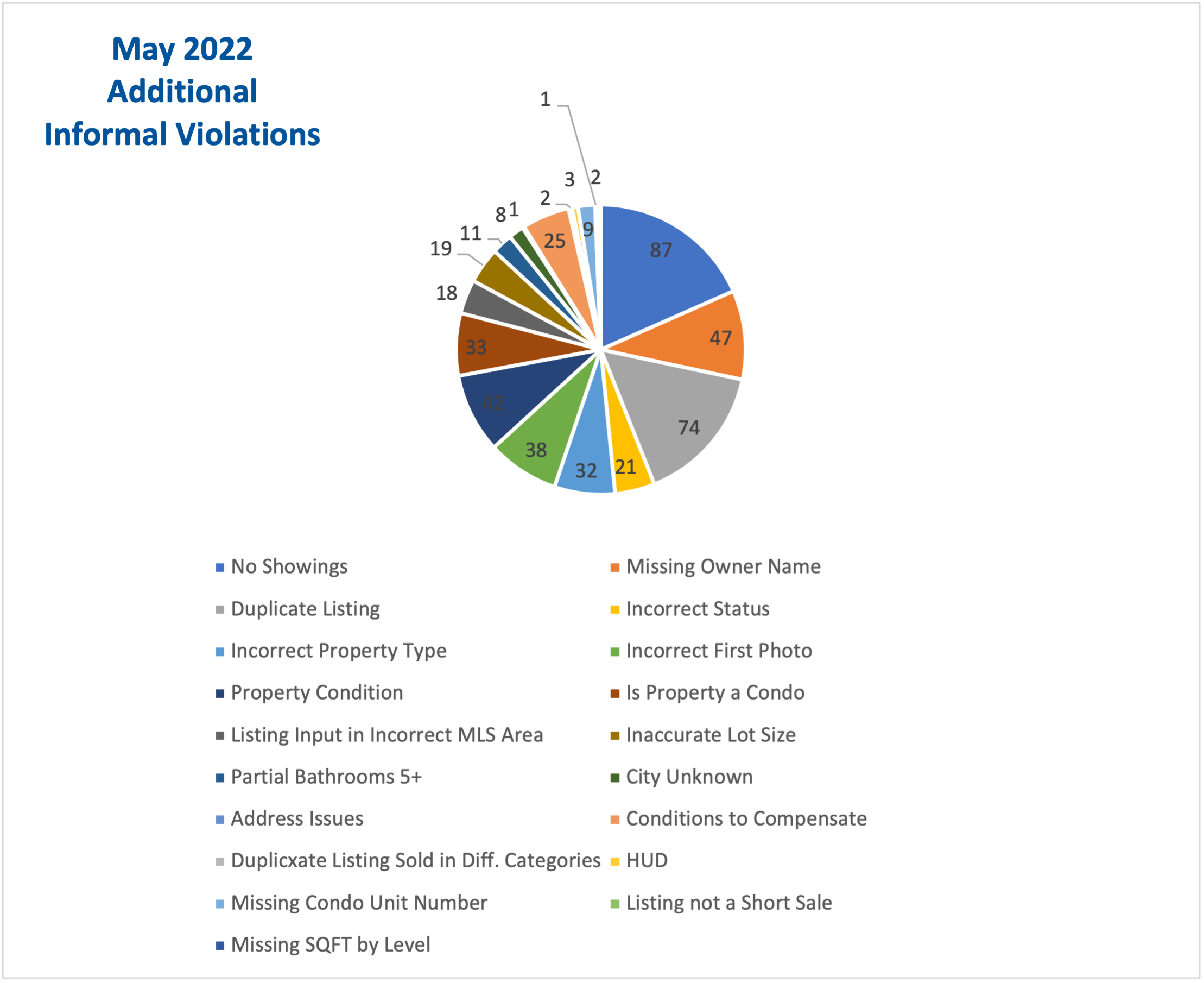 Data Accuracy Department Statistics 
Listings Reviewed: 21,391
Notices Sent: 2885
Violation Notices Received: 409
Courtesy Notices Sent: 2147
Phone Calls Received: 460
How to Report Violations
Subscribers have multiple options to report violations, including a Report Issue button on every RMLSweb listing. Subscribers can email our Data Accuracy team at dataaccuracy@rmls.com or call them at 503.395.1916. When there are increases in specific violation types, we sometimes place notifications on RMLSweb.