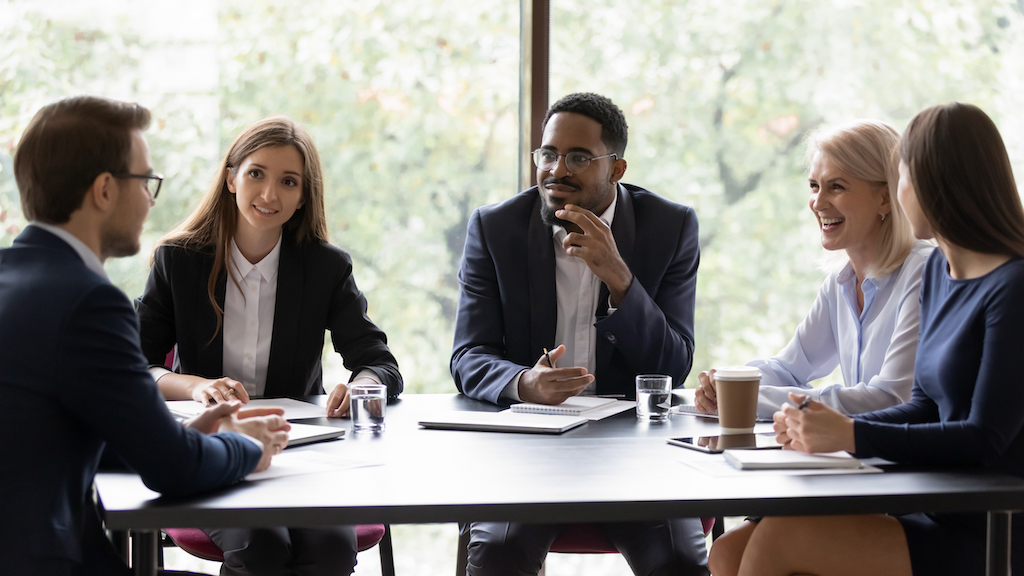 Ever wonder what role committees play in shaping how RMLS functions?
We have five committees that serve an integral role in developing the technology, standards, rules, and judicial functions of our MLS subscriber community.
Each year the RMLS Chairman of the Board selects a committee chair for each group drawn from a member of the Board of Directors, who are then confirmed by the other board members. Aside from the Service Advisory Committee, the committees are filled by volunteers from the RMLS subscriber community. 
Rules and Regulations Committee
The Rules and Regulations Committee has two main functions. The first is that they meet monthly to review formal complaints of alleged rules violations. They are empowered to impose sanctions. 
 When a formal violation is received, an emailed letter is sent to the subscriber accused of the violation, asking them to reply to the allegation. After the reply has been received, the complaint and response are presented to the Rules Committee to review and then determine the sanction if deemed necessary.
Sanctions are recorded anonymously within our monthly Rules Roundup article series. 
The second function of the Rules and Regulations Committee is to discuss subscriber-submitted requests for rules changes, making recommendations to the Board of Directors.
Hearings Committee
The Hearings Committee exists in case the recipient of a sanction requests a hearing to appeal the decision of the Rules and Regulations Committee. Hearings are conducted in accordance with the procedures applicable to REALTOR® Professional Standards hearings.
The Hearings Committee is composed of the Committee Chair and volunteers from the various committees at local associations who have undergone professional standards training.
Hearings are relatively rare but when they do occur both the complainant and respondent are asked to attend the formal hearing. After each side has had an opportunity to present their case, the Hearings Committee will decide on whether to uphold the original Rules and Regulations Committee decision. This decision cannot be influenced by other violations and will not result in any increase of sanctions beyond the original amount that was imposed.
In the second installment of this series, we'll look at our Technology and Forms Committees.