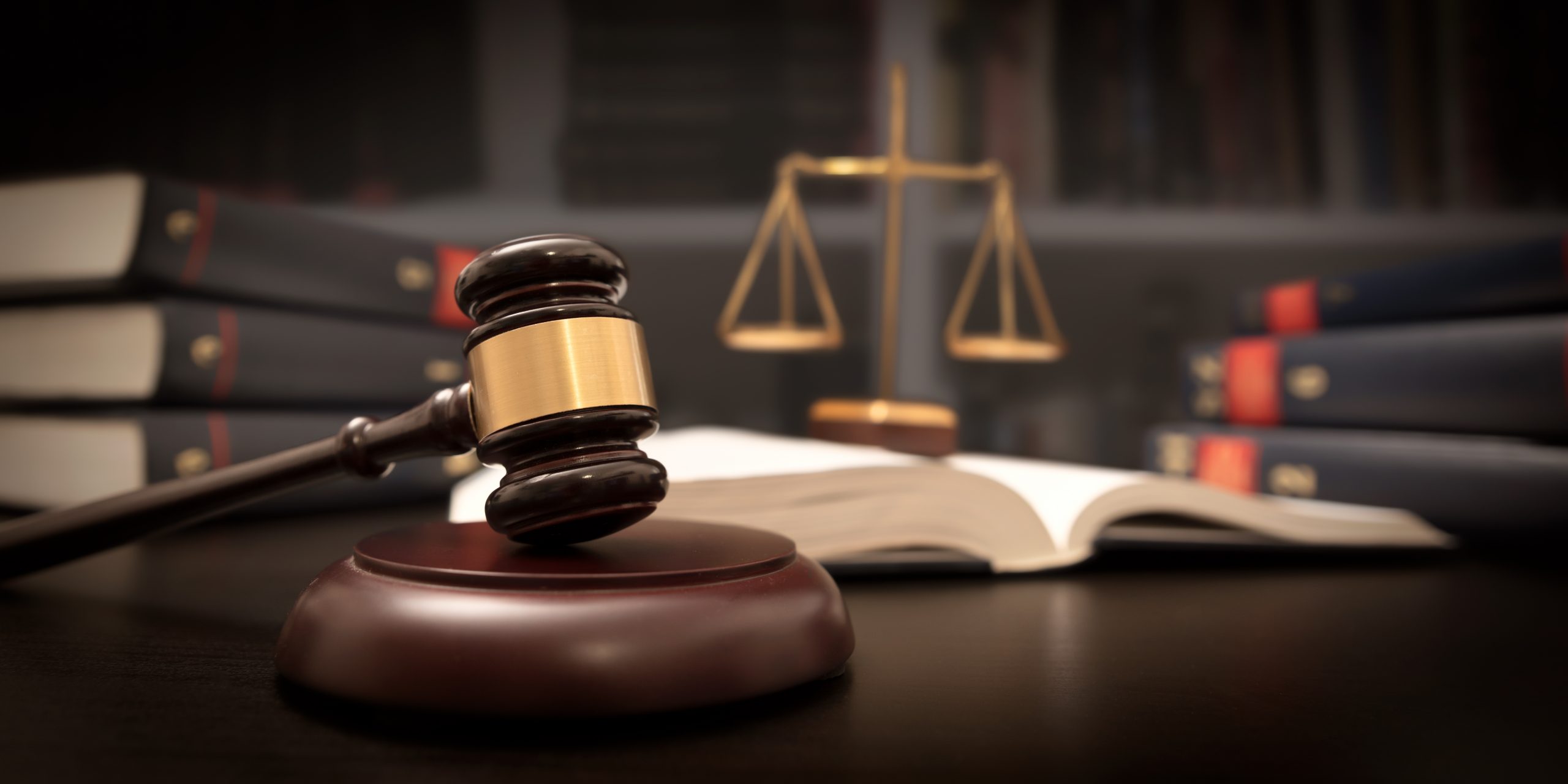 The Rules Roundup provides a monthly accounting of RMLS rules violations and courtesy notifications. Our Data Accuracy team manages all reports of property listing errors, tracking 34 specific issues outlined in the RMLS Rules and Regulations, and is responsible for addressing subscriber questions and concerns regarding listing accuracy.
HIGHLIGHTS
We have received a number of inquiries regarding a specific NAR Model rule that was adopted this year.
Rules and Regulations 6.6: Display of Listing Broker's Offer of Compensation. Participants and subscribers who share the listing broker's offer of compensation for an active listing must display the following disclaimer or something similar.
  "The listing broker's offer of compensation is made only to participants of the MLS where the listing is filed."
This disclaimer does not need to be displayed when entering a listing in RMLSweb. This disclaimer only needs to be used in situations where the listing and the Broker's Offer of Compensation is being shared publicly by you. That would include on a website, email blast, in your office, social media or any public forum where someone other than RMLS subscribers may see it.
This disclaimer aids in circumstances where a REALTOR who isn't an RMLS subscriber brings a buyer for a property and the cooperative fee agreement does not apply. A compensation agreement must be implemented for these transactions.
The following forms are useful in this circumstance:
WA Forms 41 Buyers Agency & 41C Buyer Brokerages Firm's Compensation Addendum
OR REALTOR Forms – 9.1 to 9.8 Agency & Fee Agreements – whichever is applicable.
OREF Forms – 050 Buyers Representation Agreement, 090 Buyers Broker Compensation.
This information is intended to direct you to the proper forms for use when you intend to write and offer on listings outside the RMLS and its cooperative fee agreements – contact your principal broker to advise you on what is appropriate for your individual firm and the situation.
FORMAL VIOLATIONS
The RMLS Rules and Regulations Committee reviews all formal complaints which allege a violation of the RMLS Rules and Regulations. The committee has the power to impose sanctions.
The committee did not review any cases in March of 2023.
INFORMAL VIOLATIONS
Listings missing Tax ID information are typically the top informal violation within RMLSweb. Recently this rule has been edited to exclude Proposed and Under Construction property types. Because of this, there was a drop in the number of violations and now we are seeing Personal Promotion as the top violation for both February and March 2023.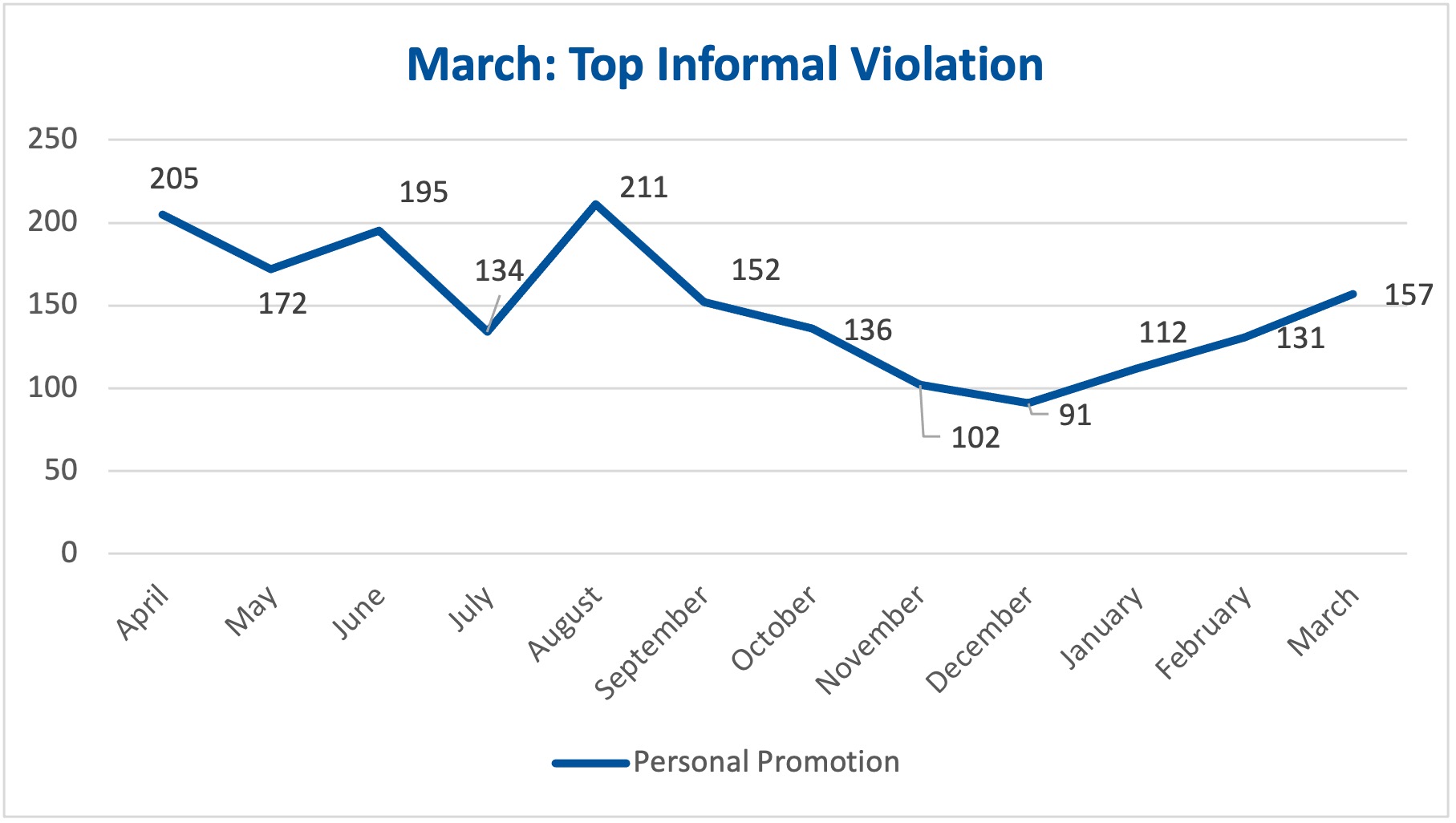 The chart below shows the next three most frequent informal violations from March 2023. 
This pie chart shows the remainder of the informal violations last month.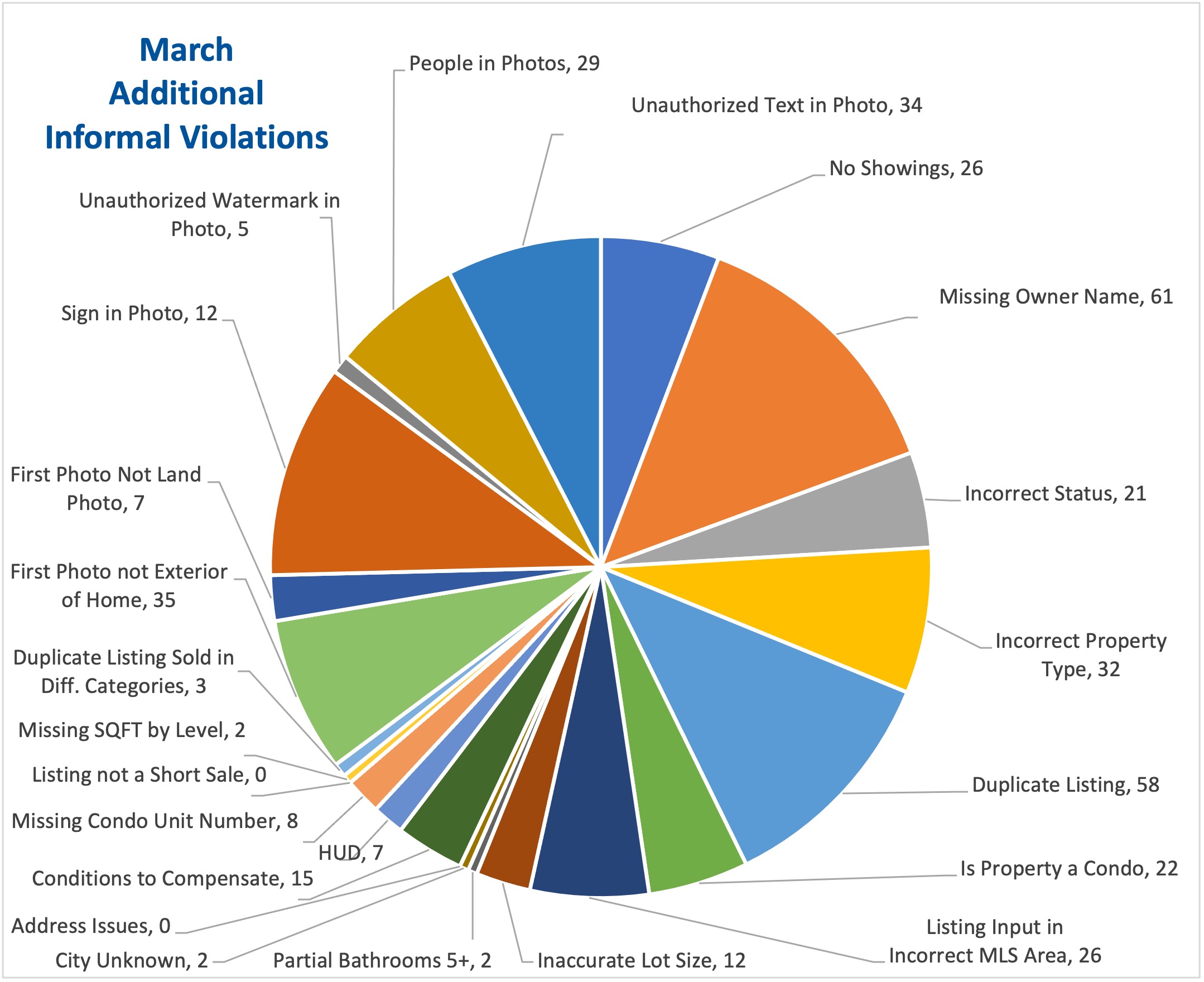 Data Accuracy Department Statistics 
Listings Reviewed: 21,349 (+5,403)
Notices Sent: 2,063 (+509)
Violation Notices Received: 411 (+101)
Courtesy Notices Sent: 1127 (+416)
Phone Calls Received: 479 (+152)
How to Report Violations
Subscribers have multiple options to report violations, including a Report Issue button on every RMLSweb listing. Subscribers can email our Data Accuracy team at dataaccuracy@rmls.com or call them at 503.395.1916. When there are increases in specific violation types, we sometimes place notifications on RMLSweb.